Pasadena Spousal Support Lawyer
Helping You Obtain a Fair Spousal Support Agreement
If you are seeking a divorce or have been handed divorce papers, having a lawyer on your side can make a significant difference in the outcome of your case. We are here to work with you to discuss all options for divorce, including spousal support.
At the Law Offices of Christopher L. Hoglin, P.C., we aim to help our clients see the light at the end of the tunnel, by providing them with dedicated representation, experienced legal counsel, and trusted guidance from start to finish. We are available 24/7 to assist you!
---
For more information on how our Pasadena spousal support attorneys could help you, call our office and schedule a free consultation right away.
---
Who Is Eligible to Receive Spousal Support?
Spousal support is granted to individuals as a way to help the other party maintain a quality of life that they have gotten used to during the marriage. This may include a certain standard in the home, education, income, or childcare.
There are a few circumstances that will be taken into consideration when a judge determines the overall amount of spousal support that is granted, including:
The length of the marriage
The income of the individuals involved
The number of children and the custody agreements that have been met
Past divorces that resulted in spousal or child support
Child support agreements
The employment of the individuals involved
There are unique and individual cases that need to be considered, too. These cases may include domestic violence allegations and past criminal records.
How Much Will I Pay in Alimony?
As divorce lawyers, we are frequently asked about spousal support payments, and we can help you calculate that amount when you come to us. Determining an exact amount of alimony to be paid will depend entirely on the circumstances. Below, we have outlined some of the factors that go into the decision-making process:
Each spouse's individual income and other earnings
The expenses that each spouse is anticipated to have
How beneficial it would be for one spouse or the other to receive alimony and if that amount would allow one or the other spouse to live the same standard of life as when the couple was married
Temporary Spousal Support
Temporary spousal support is a recurring payout made by the higher-earning spouse to the lower-earning spouse. It's called "temporary" because it's supposed to help the lower-earning partner financially through the divorce process, and it'll stop until a permanent spousal support award is in effect.
Permanent Spousal Support
A monthly support payment from the payor spouse to the supported spouse is known as permanent spousal support. Permanent spousal support is paid to retain the supported spouse's "marital standard of living".
How Permanent Spousal Support is Determined:
Job market availability
How long the marriage lasted
The well-being and age of each spouse
The debts and assets of both spouses
Financial needs for each spouse
How much the paying spouse helped the receiving spouse get an education, a job, or a license.
Is Spousal Support Tax Deductible in CA?
Yes, so long as the tax returns are filed separately by you and your spouse. The paying partner will subtract the entire amount of spousal support payments during the tax year. Spousal support isn't deductible if you file jointly.
Speak to a Spousal Support Lawyer Near You!
Whether you are seeking spousal support or if you are fighting an unfair spousal support amount, you can rely on our Pasadena spousal support lawyers. Our office is committed to providing outstanding representation throughout your divorce case, and we can even represent you in any modifications needed after the divorce is finalized.
---
For more information on how the Law Offices of Christopher L. Hoglin, P.C. can help, call us at (626) 653-4075 and schedule a free consultation today. Our office has successfully worked with individuals and families throughout Pasadena, San Marino, San Gabriel Valley, and Los Angeles.
---

Our Satisfied Clients
Read What They Say About Us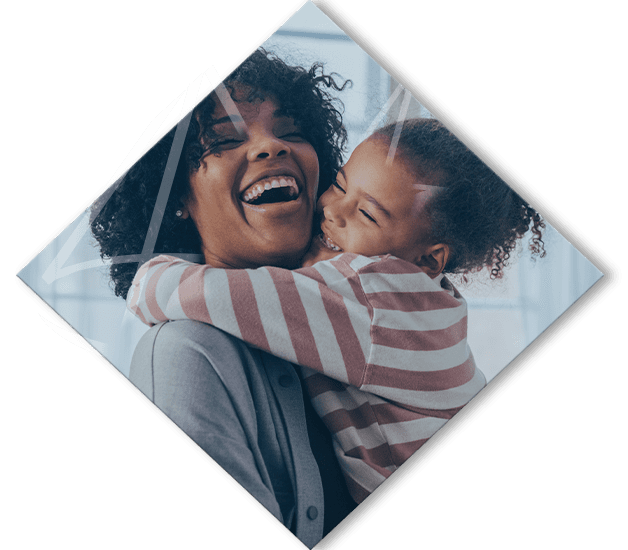 "Your team rocks"

Your team rocks

- M.S.

"Christopher's dedication to his clients and their interests is unparalleled."

You may not always like what he has to tell you, but he'll always tell you the truth.

- Julio C.

"Responsive and professional team!"

Updates and constant communications helped keep me informed throughout the process.

- James G.

"I must also add that he is very down to earth, which made me and obtain the right feel comfortable when talking to Chris."

I would recommend Christopher L. Hoglin to all my friends and family when ever the situation arises.

- Former Client

"Thank you Chris. Very highly recommend."

Thank you Chris. Very highly recommend.

- George

"THE BEST!"

I can't thank Mr. Hoglin, and his team of outstanding professionals enough.

- Anthony G.

"A Neighborhood Gem"

Christopher is hands down the best attorney I've ever met.

- Julio

"Thank you Christopher and team for all you do for families!"

Christopher and his team have been nothing but professional and knowledgeable of family and criminal court.

- Adriana C. Why Hire Us?
What Makes Us Different
Spanish Speaking Services Available

Familiar with Local Judges & the Community