Pasadena Contested Divorce Lawyer
Navigating Contested Divorce Cases in California
If you find yourself in a situation where your marriage is headed for a contentious end, you need the services of a skilled legal professional. The Law Offices of Christopher L. Hoglin, P.C. is your trusted partner in navigating the complexities of a contested divorce in Pasadena, California. We specialize in providing expert guidance and representation in contested divorce cases.
---
Call the Law Offices of Christopher L. Hoglin, P.C. today at (626) 653-4075 or contact us online to schedule a meeting with our contested divorce attorney in Pasadena!
---
What is a Contested Divorce?
A contested divorce is a legal process in which spouses cannot agree on the terms of their divorce, including issues such as property division, child custody, spousal support, and more. Unlike uncontested divorces, where both parties agree on all aspects of the divorce, contested divorces require the intervention of the court to make decisions on the disputed matters.
In a contested divorce, emotions often run high, and disagreements can be substantial. These disputes may involve asset division, child custody arrangements, visitation rights, and financial support. Such cases typically require extensive negotiation, legal expertise, and, in some instances, courtroom litigation to resolve the conflicts.
Contested Divorce Requirements in California
You must meet certain requirements to file for a contested divorce in California. These requirements include:
Residency: At least one spouse must be a resident of California for at least six months and a resident of the county where they plan to file for divorce for at least three months.
Legal Grounds: California is a no-fault divorce state, meaning you don't have to prove wrongdoing or fault on the part of your spouse to get a divorce. You can cite "irreconcilable differences" as the reason for the divorce.
Proper Filing: You must complete and file the necessary divorce forms with the court. These forms will outline the issues you disagree on and your proposed resolutions.
Serving the Papers: You must serve divorce papers to your spouse, who can respond within a specified timeframe. The court may proceed with the divorce by default if they do not respond.
How Long Does a Contested Divorce Take?
The duration of a contested divorce in Pasadena, California, can vary widely and depends on several factors, including the complexity of the issues at hand, the willingness of both parties to cooperate, and the court's docket. Here are some key considerations that can affect the timeline:
Complexity of Issues: The more complex the disputed matters are, the longer the divorce will likely take. Matters involving high-value assets, business interests, and child custody battles can significantly extend the process.
Negotiation and Mediation: The willingness of both parties to negotiate and reach compromises can expedite the divorce process. Mediation is often used to help resolve conflicts and streamline the proceedings.
Court Scheduling: The availability of court dates and the court's docket can also influence the timeline. Some courts may experience backlogs that cause delays.
Litigation: Litigation may be necessary if the divorce cannot be settled through negotiation and mediation. Going to court can add considerable time to the divorce process.
Temporary Orders: In urgent matters like child custody or spousal support, temporary orders may be necessary. These orders can be issued relatively quickly but may complicate the divorce process.
Generally, a contested divorce can take several months to over a year to reach a resolution. Your attorney at the Law Offices of Christopher L. Hoglin, P.C. will work diligently to ensure your case progresses as smoothly and efficiently as possible, striving to protect your interests throughout the process.
Contact Our Pasadena Contested Divorce Attorney Today
A contested divorce in California can be a challenging and emotionally charged journey. The Law Offices of Christopher L. Hoglin, P.C. is here to provide you with the expert legal representation you need to navigate this complex terrain. Our attorneys will stand by your side, advocating for your rights and striving to achieve the best possible outcome.
As a seasoned Pasadena contested divorce lawyer, we understand the intricacies of the California legal system and will guide you through the process with skill and compassion. If you find yourself facing a contested divorce, don't hesitate to reach out to our firm.
---
Contact the Law Offices of Christopher L. Hoglin, P.C. today to schedule a consultation with our contested divorce lawyer in Pasadena!
---

Our Satisfied Clients
Read What They Say About Us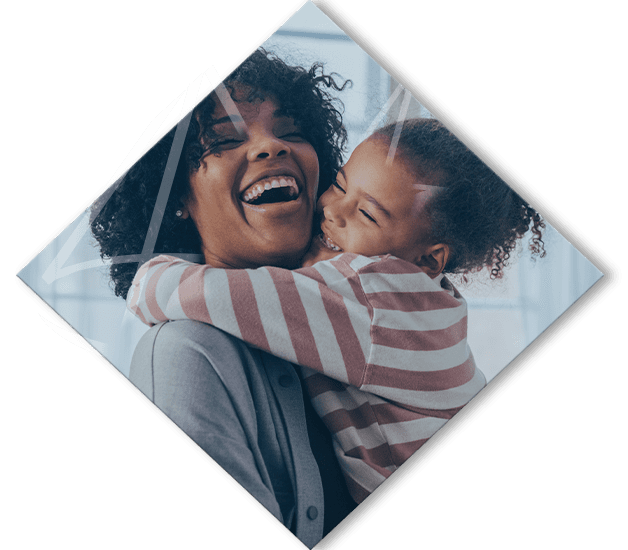 "I'm so grateful that I had Chris Hoglin and his team by my side"

I'm so grateful that I had Chris Hoglin and his team by my side

- M.G.

"Your team rocks"

Your team rocks

- M.S.

"As soon as Mr. Hoglin took over the case, he got down to business."

We are one big happy family now and it is all thanks to Mr. Hoglin.

- Gus

"The team is highly responsive, communicative, and supportive which is exactly what you need when dealing with any legal matter."

Christopher guided me through the entire process and made things relatively easy and straightforward.

- Enrique M.

"Chris is awesome, reasonable, sharp, and considerate"

Chris is awesome, reasonable, sharp, and considerate

- Francisco G.

"Highly recommended"

Thank you Chris for all the help time and patience and your understanding I know I was very on edge and anxious I appreciate everything.

- George V.

"THE BEST!"

I can't thank Mr. Hoglin, and his team of outstanding professionals enough.

- Anthony G.

"I must also add that he is very down to earth, which made me and obtain the right feel comfortable when talking to Chris."

I would recommend Christopher L. Hoglin to all my friends and family when ever the situation arises.

- Former Client Why Hire Us?
What Makes Us Different
Spanish Speaking Services Available

Familiar with Local Judges & the Community