Pasadena Property Division Lawyer
Helping Clients Protect Their Assets in California
If you and your spouse do not have a prenuptial or postnuptial agreement in place that dictates how property will be divided, you will either have to hash it out through an alternative method of divorce, such as mediation or collaborative divorce, or in court. If you go through divorce litigation, your property will be divided according to California's community property laws, which means they will be divided equally. At the Law Offices of Christopher L. Hoglin, P.C., we can help you protect your separate property to ensure what is yours remains off the chopping block.
---
Contact our Pasadena property division lawyer today at (626) 653-4075 to schedule a confidential case review to learn more about your options.
---
Is California a Community Property State?
Yes, along with several other states, California is a community property state. In California, the presumption is that property acquired during the marriage, by either spouse, belongs to both spouses.
People often shudder at the thought of divorcing in California since they assume all property will be divided equally. However, only community property will be subjected to division. Separate property, which includes inheritances, gifts, or property you owned prior to the marriage will remain untouched.
That said, these issues are not always entirely straightforward. Throughout the course of a marriage, it is not uncommon for assets to commingle. For example, if you purchased a house before you tied the knot, but your spouse later contributed to the mortgage payments, it would no longer be considered separate property. Complicated matters such as this are why it is necessary to hire a skilled Pasadena property division attorney.
The Chopping Block
When it comes to dividing property, you do not necessarily have to just take what a judge orders. For example, if there are certain items that are more important to you than they are to your spouse, you might want to buy out his or her portion of it. If you both own equity in a house, and one of you would like to keep it, or neither of you can bear to sell it, there are several solutions for this predicament as well. If you are both still on amicable terms, you might even decide to keep the family home as an investment property, sell it at a later date, and equally divide the proceeds.
What are Hidden Assets?
During a divorce, each spouse is legally obligated to report assets, including financial accounts and property, as well as any debt. Failure to do so, which prevents the courts from distributing those assets equally among the spouses, is known as hiding assets. There are several ways an asset may become hidden, including:
The person opens an account unbeknownst to their spouse.
A person reports an asset's value as less than its actual worth.
A person falsifies income statements.
One spouse uses cash to purchase traveler's checks that are difficult to trace.
A person reports a debt; however, the debt is fake because the party who is owed money is a friend who will transfer the funds back after the divorce finalized.
The person fails to report that their spouse is eligible for benefits.
When one spouse owns a business independently from the other, it opens new avenues of hiding assets. For example, the spouse may take money from the business for personal use, make false business payments, or even delay the signing of contracts until after the divorce to reduce the apparent value of the business.
A spouse who hides assets may face criminal charges such as fraud, contempt of court, and perjury that will remain on the person's record. One might think that hiding assets will save them money, but it can be highly risky to do so. If caught hiding assets, the punishment for this crime can be extremely costly.
Protect Y
If you are in the process of getting a divorce, you need a skilled Pasadena property division attorney on your side to help you protect your assets and property. At the Law Offices of Christopher L. Hoglin, P.C., our experienced team of family law attorneys will help you navigate this process and ensure you avoid making unnecessary or costly mistakes.
---
Get help to protect your assets and property by contacting our office at (626) 653-4075 to request a case review today!
---

Our Satisfied Clients
Read What They Say About Us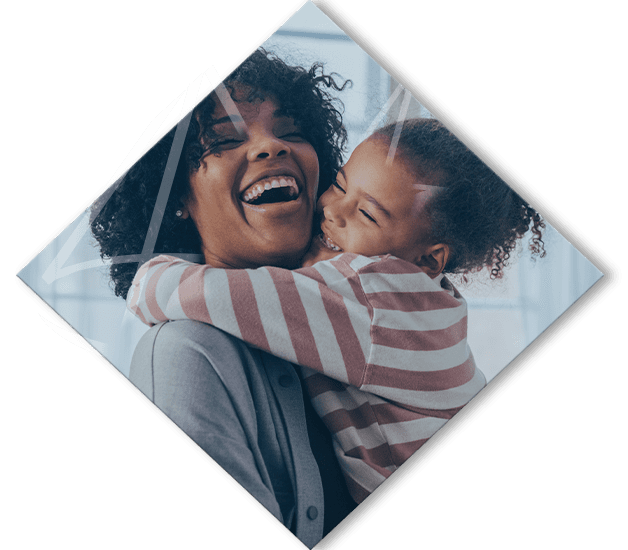 "THE BEST!"

I can't thank Mr. Hoglin, and his team of outstanding professionals enough.

- Anthony G.

"I highly recommend Chris and his team."

I had an amazing experience with Chris and his staff during my difficult process of divorce.

- Andres R.

"I must also add that he is very down to earth, which made me and obtain the right feel comfortable when talking to Chris."

I would recommend Christopher L. Hoglin to all my friends and family when ever the situation arises.

- Former Client

"Your team rocks"

Your team rocks

- M.S.

"The team is highly responsive, communicative, and supportive which is exactly what you need when dealing with any legal matter."

Christopher guided me through the entire process and made things relatively easy and straightforward.

- Enrique M.

"As soon as Mr. Hoglin took over the case, he got down to business."

We are one big happy family now and it is all thanks to Mr. Hoglin.

- Gus

"Thank you Chris. Very highly recommend."

Thank you Chris. Very highly recommend.

- George

"Responsive and professional team!"

Updates and constant communications helped keep me informed throughout the process.

- James G. Why Hire Us?
What Makes Us Different
Spanish Speaking Services Available

Familiar with Local Judges & the Community