Pasadena Restraining Order Attorney
Helping Obtain Domestic Violence Restraining Orders in Southern CA
The experienced restraining order lawyers at the Law Offices of Christopher L. Hoglin, P.C. are committed to using our skills and knowledge of the law to help clients in Pasadena who need to obtain restraining orders or protective orders to protect their families. If you need a seasoned lawyer to represent you in a domestic violence matter, then please reach out to our law firm so we can put our skills to work for you and fight for your rights.
---
Get help today by calling (626) 653-4075 to speak with our restraining order attorney.
---
Domestic Violence Restraining Order
If you are being abused by a member of your household, then you can petition for a domestic violence restraining order to safeguard yourself and your family from further harm. However, domestic violence restraining orders are only issued in certain circumstances. According to California Family Code section 620, a domestic violence restraining order can be issued "for the purpose of preventing a recurrence of domestic violence and ensuring a period of separation of the persons involved…."
To get a domestic violence restraining order, one of the following conditions must be present:
Both parties live together
The parties are in a dating relationship
The parties are married or registered domestic partners.
How to File a Restraining Order
If you wish to file a restraining order of any kind against another party, you must apply for one. It's good to have a restraining order attorney in Pasadena help you with this process to ensure that any avoidable mistakes aren't made.
First, you will need to go to the court clerk's office and fill out some paperwork. These initial documents require petitioners to describe their situation and why they are in danger. It's best to be as descriptive and accurate as possible because a judge will review this statement and decide whether a temporary restraining order (TRO) should be issued. Up until this point, the person intended to be restrained doesn't need to appear in court.
A TRO can remain in effect for a few weeks before a hearing is scheduled to determine whether or not a Permanent Restraining Order should be issued. During the hearing, the judge will weigh the evidence and arguments of both sides before determining whether or not to issue the Permanent Restraining Order and for how long it will remain in effect. Although it's called "permanent," a restraining order can only last for up to five years.
Securing a restraining order lawyer can help someone seeking a restraining order increase their odds of success. There's too much at stake for a clerical error or an unconvincing argument to leave someone exposed to another individual's abuse.
Our restraining order attorney at the Law Offices of Christopher L. Hoglin, P.C. can provide the representation people like you require to get the legal protection you need from a restraining order.
Types of Restraining Orders in California
In California, there are three separate types of domestic violence restraining orders:
Emergency Protective Orders - These orders are issued only if a judge feels the victim is in immediate danger. These last approximately 5-7 days and are designed to allow the victim to be protected until a court hearing.
Temporary Restraining Orders - Upon initial filing for a restraining order, the court clerk will give you a date, usually several weeks out, where you will receive your full hearing. While waiting for the hearing, you may ask for a temporary (ex parte) restraining order which will protect you from any forms of contact from the abuser.
Restraining Order After Hearing - After your full hearing, the judge may grant you a "restraining order after hearing" that can last up to 5 years. If you wish to extend this duration, you can do so 3 months prior to the order expiring.
What Happens After a Restraining Order Is Issued?
Once a restraining order is in effect, the protected person is legally safeguarded against behavior that the order specifically addresses. This can include anything from making threats to physically harming, stalking, following, or coming within a certain distance of the protected person's home or place of business.
After a restraining order is issued, the abuser can also be prevented from:
Contacting the protected person by any means (phone calls, text messages, emails, social media messages, letters, etc.)
Contacting or coming physically near the protected person's children or other relatives.
Owning a firearm or any other weapons
Making changes to insurance policies
Living in the same home as the protected person
Skipping responsibility for affording certain household bills
Making large purchases with marital assets
As soon as a restraining order is issued, it's entered into a statewide database that all law enforcement officers in the state can access. This means that an officer should be able to make sure a protected person is safe if they report a violation of the restraining order soon after its issuance.
File for a Restraining Order With Our Help
If you would like to speak to a seasoned restraining order lawyer in Pasadena, then visit our law firm today so we can help you understand your rights and explain all of your options under the law. We understand that this can be a very difficult time for you and your family, which is why we will act fast and get right to work on your case.
---
To speak to a restraining order lawyer at the Law Offices of Christopher L. Hoglin, P.C. about scheduling your free initial consultation, give us a call today at (626) 653-4075.
---

Our Satisfied Clients
Read What They Say About Us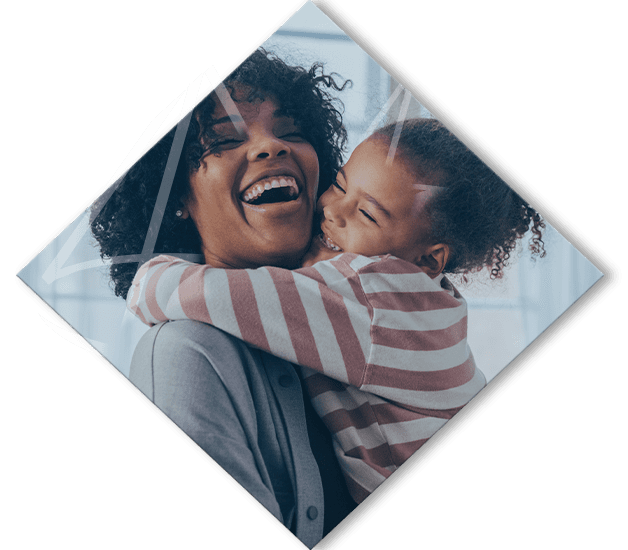 "Christopher's dedication to his clients and their interests is unparalleled."

You may not always like what he has to tell you, but he'll always tell you the truth.

- Julio C.

"Your team rocks"

Your team rocks

- M.S.

"A Neighborhood Gem"

Christopher is hands down the best attorney I've ever met.

- Julio

"Chris is awesome, reasonable, sharp, and considerate"

Chris is awesome, reasonable, sharp, and considerate

- Francisco G.

"Amazing law firm!!"

Christopher is an amazing lawyer that helped us greatly with child custody/support.

- Former Client

"As soon as Mr. Hoglin took over the case, he got down to business."

We are one big happy family now and it is all thanks to Mr. Hoglin.

- Gus

"I'm so grateful that I had Chris Hoglin and his team by my side"

I'm so grateful that I had Chris Hoglin and his team by my side

- M.G.

"Responsive and professional team!"

Updates and constant communications helped keep me informed throughout the process.

- James G. Why Hire Us?
What Makes Us Different
Spanish Speaking Services Available

Familiar with Local Judges & the Community