Los Angeles Fathers' Rights Attorney
Defending the Rights of Fathers Throughout California
As a father, it is important to remember that you have parental rights, and those rights deserve to be protected. Legal separation, divorce, and custody battles can leave fathers in the dark, and many people wrongly believe that custody will automatically be given to the mother. However, this is not necessarily the case, and our Los Angeles fathers' rights lawyers can help.
---
Questions about your rights as a father in California? Contact our Los Angeles father's rights attorney at (626) 653-4075 and schedule a FREE consultation to learn how we can protect your rights.
---
How Can a Fathers' Rights Lawyer Help Me?
At the Law Offices of Christopher L. Hoglin, P.C., we will take the time to get to know you and your situation.
We will discuss what your rights are as a parent and talk about your goals.
Our Los Angeles fathers' rights lawyer will help you achieve a resolution that will not devastate your role in your child's life.
Based in Pasadena, we provide counsel to clients throughout the greater Los Angeles area.
What Rights Does an Unmarried Father Have in California?
Without establishing paternity, an unmarried father does not have the right to make important decisions for his child, such as healthcare and education. That would belong to the mother. In the past, courts were reluctant to give any rights to unmarried fathers, but as time has passed, they are seeing the importance of the bond a child may have with their father. For this reason, they have highly encouraged any father wanting custody or visitation to establish paternity as soon as possible.
How Can I Establish Paternity in CA?
Paternity can be established using these two methods:
Voluntary Declaration of Paternity: Both parents willfully sign a Declaration of Paternity at the hospital after their child is born. Upon doing so, both names of the parents go on the birth certificate. If both parents decide to wait and sign the declaration at a later date, it must be notarized or both parents must go to a registrar of births office to sign.
Court Ordered Paternity: The father files a petition to the courts for a paternity test, which may involve a DNA test.
During these parentage cases, it's important to remember that both child support and custody orders can be requested by either parent. Having experienced legal representation by your side is critical at this juncture.
Results Driven Los Angeles Fathers' Rights Lawyers
There are a lot of fathers who want to remain in their children's lives, and at the Law Offices of Christopher L. Hoglin, P.C., we are dedicated to working tirelessly to make sure your California fathers' rights are fully protected. Having legal representation on your side can give you the edge in court cases, as well as provide peace of mind that you are being protected during out-of-trial settlements.
Our Los Angeles fathers' rights lawyers will take the time to learn about you, your situation, and your family, and help with the following:
Obtain favorable custody agreements, including helping you receive physical or legal custody of the children involved
Work to defend you against accusations of domestic violence
File necessary restraining orders
Obtain paternity tests to verify that these are your biological children
Help you obtain child support from the children's mother
Represent you in court and at all custody, support, and divorce proceedings
The laws in California will allow both parents the opportunity to fight for custody and visitation. Having both mother and father figures in the child's life has shown to be beneficial to a child's upbringing. This means fathers can assert their right to maintain their relationship with their child, even if they were not married to the mother at the child's birth.
Do Fathers Have a Right to Receive Child Support?
When it comes to child support, it's not uncommon for people to believe that a father must always pay child support to the mother and not vice versa. In California, child support can't take a parent's sex into account – mothers and fathers are equally responsible for providing their child with financial support.
This means that either parent can request child support from the other parent during a divorce. Ultimately, the court will decide who pays child support and will determine a fair amount based upon a number of factors.
While child support orders are supposed to be made irrespective of a parent's sex, fathers are often the ones paying support or feel as if the mother isn't paying what she should when they receive it. These are problems that our father's rights attorney in Pasadena can help you avoid if you're in a similar dispute.
Do You Think You're Paying Too Much in Child Support?
Another common problem fathers face is feeling like they're paying way too much in child support to make ends meet. This is a serious concern for many fathers because failing to pay child support is a crime – a father who's struggling to pay his bills because of child support can end up in jail for choosing to pay his rent or utility bills instead.
The purpose of child support is to help the parent who spends more time with a child pay for the child's essential needs, such as shelter, food, clothing, and medical care. Child support orders are not supposed to punish a parent, but it can certainly feel like that's what they're doing at times – especially if a father is undergoing financial hardship.
If you are struggling to pay child support, you must petition the court to modify it. Even if you lost your job and are collecting unemployment, you are responsible for paying the amount of child support originally determined by the court until/if your modification is approved.
Any father petitioning for child support or to modify an order requires competent counsel that our father's rights attorney in Los Angeles can offer. Reach out to the Law Offices of Christopher L. Hoglin, P.C. to schedule a free consultation!
What are a Father's Rights During a Los Angeles Divorce?
Although the law states that parents must be treated equally regardless of their sex, fathers are often seen as less important to their children than mothers are. This perception – whether intentionally or not – can affect divorce proceedings in a number of ways.
During a divorce, however, a father has the following rights:
Interacting with his children, spending time with them, and being involved in their lives
Having an equal say in important decisions, such as a child's religion, education, and general upbringing
Participating in parenting responsibilities
Parenting a child without the other parent's interference
Retaining access to his child's medical and school records
Participating in deciding medical treatment, as well as which doctors and dentists a child will see
Disciplining children
In addition to these rights, a father and mother share responsibilities, such as providing financial support for their children, protecting them from neglect and harm, and more. Fathers should not need to fight for these rights during a divorce, although it may be necessary when a child's mother is unwilling to cooperate during the process.
Additionally, a father doesn't need to prove paternity to retain his parental rights during or after divorce. State law presumes that a married man is the legal parent of a child born during his marriage, whether or not the child is biologically related to him.
Dedicated Father's Rights Attorney in Los Angeles
At the Law Offices of Christopher L. Hoglin, P.C., we are advocates for fathers and families throughout Pasadena, San Marino, San Gabriel Valley, and the rest of the Greater Los Angeles area. We know that having your children in your life is important, and with the assistance of our Pasadena father's rights attorneys, we may be able to ensure that you stay as an integral part of their lives.
---
Call us today at (626) 653-4075 for a free consultation with our Los Angeles father's rights attorney.
---

Our Satisfied Clients
Read What They Say About Us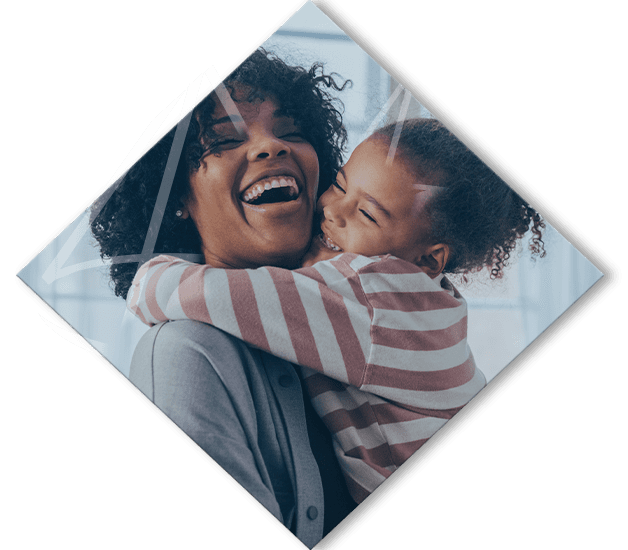 "Highly recommended"

Thank you Chris for all the help time and patience and your understanding I know I was very on edge and anxious I appreciate everything.

- George V.

"A Neighborhood Gem"

Christopher is hands down the best attorney I've ever met.

- Julio

"I must also add that he is very down to earth, which made me and obtain the right feel comfortable when talking to Chris."

I would recommend Christopher L. Hoglin to all my friends and family when ever the situation arises.

- Former Client

"Thank you Chris. Very highly recommend."

Thank you Chris. Very highly recommend.

- George

"THE BEST!"

I can't thank Mr. Hoglin, and his team of outstanding professionals enough.

- Anthony G.

"Amazing law firm!!"

Christopher is an amazing lawyer that helped us greatly with child custody/support.

- Former Client

"Thank you Christopher and team for all you do for families!"

Christopher and his team have been nothing but professional and knowledgeable of family and criminal court.

- Adriana C.

"I highly recommend Chris and his team."

I had an amazing experience with Chris and his staff during my difficult process of divorce.

- Andres R. Why Hire Us?
What Makes Us Different
Spanish Speaking Services Available

Familiar with Local Judges & the Community