Pasadena Child Support Attorney
Compassionate Los Angeles Child Support Lawyers Available 24/7
At the Law Offices of Christopher L. Hoglin, P.C., our firm understands that you may have questions and concerns about your rights as a parent, your options for visitation and custody, and how to obtain child support. Our dedicated Pasadena child support attorney can guide you throughout your child support matters, working to resolve your child support case both inside and outside of a courtroom.
---
If you are seeking payments or looking to come to a fair agreement, let our child support lawyers help. We assist clients serving Pasadena, San Marino, San Gabriel Valley, and Los Angeles, CA. Call (626) 653-4075 for a free consultation.
---
How Is Child Support Calculated in California?
Fortunately, the California State Government provides a calculator you can use to see what sort of child support judgment you should expect from the CA court. The calculator isn't always dead-on—every child support case is different—but it is a good place to get an idea of what your child support obligations might look like.
Click here to use the official California child support calculator
To use the calculator, you'll need to access to the following information (ideally for both parents):
Tax returns;
Paystubs/checks that act as a form of monthly income;
W2s or 1099s (whichever applies to you);
Any benefits (unemployment, disability, retirement, etc.);
Child care expenses;
Insurance expenses;
Any pre-existing spousal or child support orders; and
Any extraordinary healthcare costs (for example, if you recently had cancer, you would include treatment medical costs or debt).
How the Child Support Calculator Formula Works
The calculator breaks down all these factors and estimates your California child support based on a complex formula.
The general formula for child support in California is: CS = K (HN - (H%) (TN)) (which is why we suggest using the online calculator).
CS stands for the end result the calculator gives you (the approximate amount of child support you'll owe).
K stands for how much income both parents will contribute to child support (this changes depending on each parent's income and what the timeshare split looks like).
HN stands for "high net," or the monthly disposable income of the higher-earning spouse.
H% is the estimated amount of time the higher-earning spouse will have physical custody of the child.
TN is the total net monthly disposable income of both parents.
While the formula used to calculate child support in Pasadena, California is complex, the outcome is often fairly intuitive. For example, whichever parent has less physical custody usually pays more in child support, especially if they're the higher-earning spouse.
The Importance of Hiring an Experienced Child Support Lawyer
As we mentioned earlier, every child support case is unique, and the results from the calculator won't be applicable for every case. That's why it's so important to have an experienced Los Angeles and Pasadena child support lawyer at your side.
Certain case-specific circumstances—like a child with special medical needs, a parent with an unusually high net income, or a parent with a history of child abuse—can all be complicating factors that affect the outcome of the child support judgment.
Ultimately, the court's goal in child support cases is simple: The judge tries to ensure that any children maintain the same quality of life post-divorce that they enjoyed while their parents were married. Having a strong Pasadena & Los Angeles child support attorney at your side through the process can help you advocate for your parental rights and pursue the best outcome for your child.
How Does California Enforce Child Support Orders?
Like most states, California takes delinquent (late or unpaid) child support payments seriously.
Some common penalties for failing to pay a child support obligation include:
A fine of up to $1,000 and up to five days in jail;
120 days of community service for a first offense, and up to 240 for subsequent offenses;
Repayment of any court fees the other parent paid for child support enforcement;
Garnishing wages, benefits, or bank accounts until the offending party makes up for any delinquent child support; or
Placing a lien on (or outright selling) property the offender owns.
If you are delinquent on child support payments, you should contact California Child Support Services as quickly as possible and explain your situation.
They may be able to help you arrange a payment plan and get caught up on child support so you can avoid being held in contempt by a court.
Can Child Support Arrangements Change Over Time?
Most child support arrangements change over time. For example, let's say a couple gets a divorce. The mother is the primary breadwinner, and the father is a stay-at-home parent. The mother will probably have to pay a significant amount in child support to help the father care for the child while finding a job.
Now, let's say that five years later, the father has a good job. Obviously, the mother shouldn't continue to pay the same amount of child support she provided when the father was unemployed immediately post-divorce.
As circumstances change, one or both parents may become more or less able to comply with the rules of a child support order.
If a parent experiences a substantial change in circumstances, they should file for a modification case with the court. Filing a modification child support case enables you to legally change the terms of your child support order to reflect your current circumstances more accurately.
Dedicated Legal Guidance from Start to Finish
Our law firm serving Pasadena, CA believes in providing outstanding legal representation and trusted client-attorney relationships. As your legal counsel, lawyers are here to work with you throughout the entire process, taking the time to understand your family and your needs. We understand that divorce can be a trying time for families, and that is why we are here to offer support for the difficult times.
The Law Offices of Christopher L. Hoglin, P.C. strives hard to achieve the following:
Obtain a favorable support agreement between you and your spouse;
Obtain back-owed payments from a spouse that is late or has stopped paying;
Discuss modifications in support if a change of employment or living status has occurred.
We know that this time in your life can be challenging, but with the assistance of the right attorney, you could see a favorable resolution to your case. Having child support available can help ensure that you are able to retain your child's lifestyle, provide food, education, and health benefits for your child, and support your family to the best of your needs.
Why Hire a Lawyer for Child Support & Custody
Our law firm serving Pasadena is familiar with the California laws as they pertain to child custody, child support, divorce, and visitations, and we will guide you throughout the entire divorce or family law process. Our lawyers want you to be confident in our ability to help you. We are proud of our track record of success, and our Los Angeles child support lawyers are available for all your legal needs 24 hours a day, 7 days a week.
---
If you are seeking an experienced Pasadena child support lawyer, look no further than the Law Offices of Christopher L. Hoglin, P.C. Call us today at (626) 653-4075 to schedule a free case evaluation.
---
Further Reading

Our Satisfied Clients
Read What They Say About Us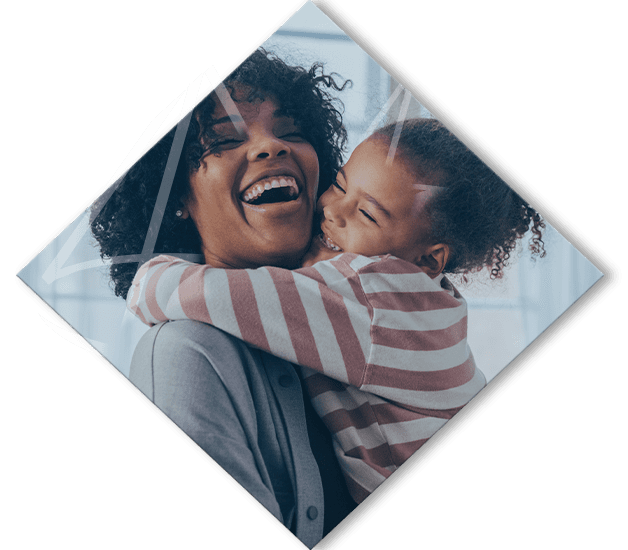 "Thank you Chris. Very highly recommend."

Thank you Chris. Very highly recommend.

- George

"A Neighborhood Gem"

Christopher is hands down the best attorney I've ever met.

- Julio

"The team is highly responsive, communicative, and supportive which is exactly what you need when dealing with any legal matter."

Christopher guided me through the entire process and made things relatively easy and straightforward.

- Enrique M.

"THE BEST!"

I can't thank Mr. Hoglin, and his team of outstanding professionals enough.

- Anthony G.

"I'm so grateful that I had Chris Hoglin and his team by my side"

I'm so grateful that I had Chris Hoglin and his team by my side

- M.G.

"Responsive and professional team!"

Updates and constant communications helped keep me informed throughout the process.

- James G.

"Highly recommended"

Thank you Chris for all the help time and patience and your understanding I know I was very on edge and anxious I appreciate everything.

- George V.

"This was my first legal matter, and I believe that she really put my mind at ease, and made the process easier for me."

This was my first legal matter, and I believe that she really put my mind at ease, and made the process easier for me.

- Matti P. Why Hire Us?
What Makes Us Different
Spanish Speaking Services Available

Familiar with Local Judges & the Community